CEO Greeting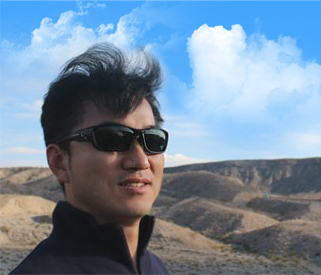 Welcome to RAONTECH!

Wearable smart world is coming. Powered by IoT (Internet of Things) connectivity devices and technologies, we'll soon find ourselves equipped with smart devices. From the huge mainframes to desktop PCs took about two decades, from desktops to laptop PCs a decade, and from laptops to smartphones and tablets less than a decade. The next revolution is coming around our body, and it will take a few years to happen: always connected smart wearables.

RAONTECH is a leading fabless semiconductor company, established in 2009, with full of passion and experience in low power and highly integrated connectivity SoC (system on a chip) semiconductor technology.
With its teams of over 20 years global semiconductor industry veterans and passionate young engineers, RAONTECH is providing highly competitive semiconductor products to customers including world leading mobile phone companies in Korea, China and Japan.
RAONTECH has been preparing the hyper-connected smart wearable market with its low power and high performance semiconductor technologies. High resolution low power microdisplay devices are enabling the augmented reality (AR) or virtual reality (VR) future immersive wearable devices with much smaller form factor rather than a helmet size bigger VR devices available. In addition, RAONTECH is providing the WiFi, Bluetooth, and NFC technology with high level of integration in a single SoC which is an essential part of IoT devices.

RAONTECH team has shipped 100 million industry leading multi-standard mobile TV SoC products to leading smart phone and automotive customers. The world first DNA proven by its legacy CMOS mobile TV tuner and SoC products, RAONTECH is continuing its leadership in the smart wearable devices while challenging itself.

The 'RAON' in RAONTECH means Pleasant and Happiness from old Korean word. RAONTECH believes that our technology will make world more convenient and pleasant. RAONTECH believes that our technology from our passion and everlasting efforts will make our customers and all RAONTECH family happy. We are committed to be the world leading semiconductor company in wearable smart devices and IoT by making people 'RAON'

Brian Kim